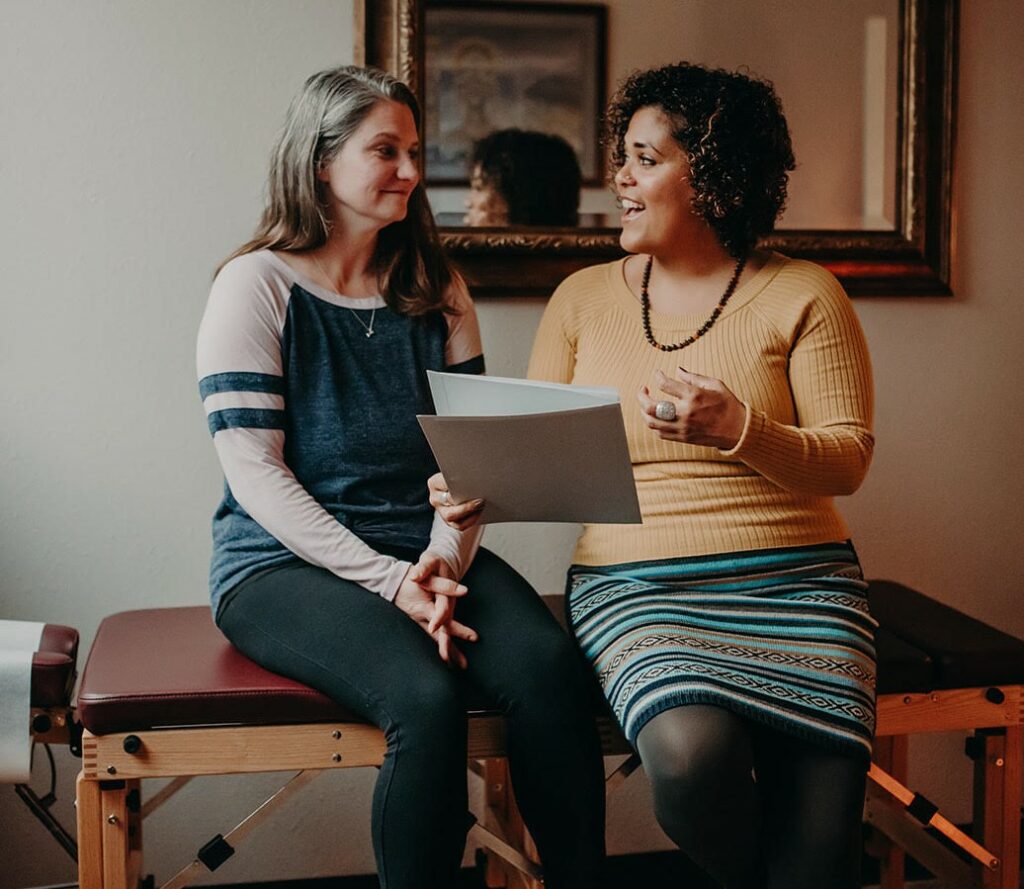 We look forward to welcoming you!
Your first appointment consists of two separate visits — your Health & Wellness Discovery Session and your Report of Findings follow up visit. At the conclusion of your spinal exam during your initial visit, if it is determined that your spine and nervous system are expressing impaired function; we will end the appointment with an entrainment.
The flow of the first visit is as follows:
Share
An open discussion regarding your health concerns and wellness goals, and how we can start creating those changes in your health and quality of life now.
Check
Your spine and nervous system for areas that are locked or anchored in defense physiology, causing tension and expressing impaired function.
Serve
You with healing touch by way of an NSA entrainment, guidance through SRI exercises, or a DISR session. This depends on the goals of the client and what is discussed during the initial visit.
Suggest
Offer suggestions during your second visit for what your course of care would entail to meet your specific goals.

The follow up visit, or Report of Findings, will be when we discuss your exam findings based on the Health & Wellness Discovery Session. Dr. Elaine will discuss with you her recommendations and how you can get started with care. If you decide to proceed with care, you will begin that plan with your second entrainment during that visit.

Are you ready to explore a unique and holistic approach to health, wellness, and optimal life expression?
Schedule your initial visit and start your empowering journey with us now!